Case Detail
Customer name: ZIJIN MINING -- A large transnational mining group, which mainly focuses on the exploration and development of gold and copper metal mineral resources and the application of engineering technology.
Cooperative project: Integrated electrolytic copper foil power supply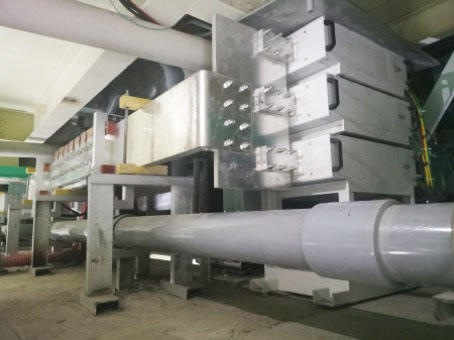 Through many times face to face technology conversations, finally,according to the customer's requirements and the years of accumulated technology and experience, we have developed a raw foil machine and high frequency switching power supply integrated structure model, this model is to use the foil the space around the machine, the original high frequency switch power supply of the power supply module spare installed in the space around the foil machine, and ensure the same number on both sides of the module, The bus bus nearby around the foil machine support steel platform to foil machine and high-frequency switching power supply into one, which not only saves a lot of bus bus and field space but also makes the installation simple, do not need to go through the separated installation mode in the field mapping, preparation, processing, installation of the bus bar and other complex procedures.
This design saves bus bus material and save the mistress of the switching power supply and cabinet internal line, bus can bus in the manufacturer's standard design, surveying and mapping, processing and saved in the user's site installation bus bus time, due to save the convergence of the bus, but also reduce the number of joint, therefore, reduce the loss, Compared with separate arrangement can save 3 ~ 5 points of energy consumption, easy installation, saving installation space, at the same time bus bus number less, the support of joint quantity is little, it is concise and convenient installation, construction safety risk is small, the installation construction personnel only standing on concrete foundation platform completed the power and the bus bar installation, do not need to take. Scaffolding, construction personnel without high operation risk.
Project description:
Output current: 0~60000A
Output voltage: 0~8V
Efficiency: Over 93%
More Case site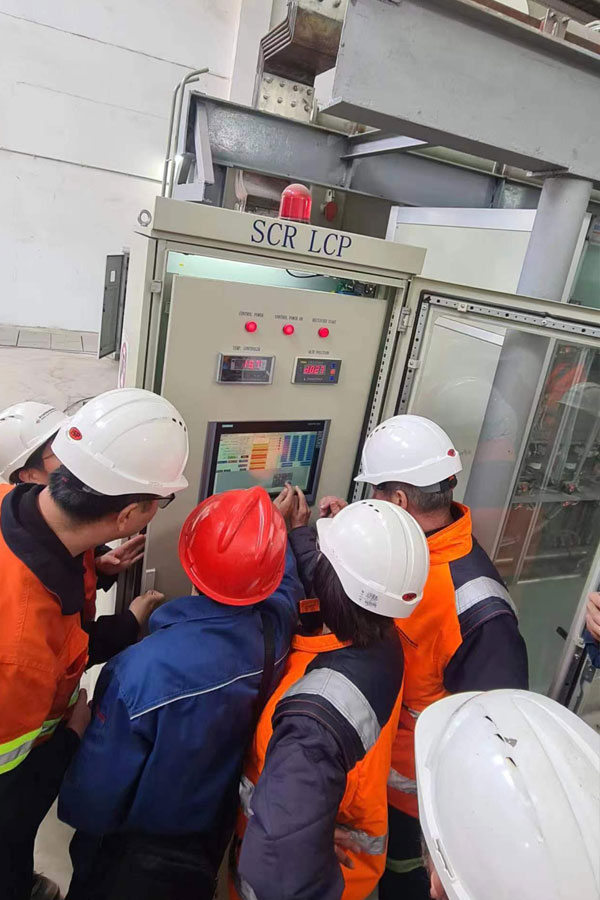 Serbia electrolytic copper foil customer site
Honor Customers