A rectifier for electrolysis that is especially used for gas production is a device which converts the alternating current AC to direct current DC.Thanks to modern our high and newest technology,our rectifier devices have revolutionized permanent energy and dc supply for needed gas production and treatments.The creators of our electrolysis rectifier have been designed a state-of-the-art computerized electrolysis machine that limits the level of destruction within the production line, and targeting having best solution.This gas production consequently produce constant current and voltage.The gas that is produced needs to be stored for new gas production especially for hydrogen.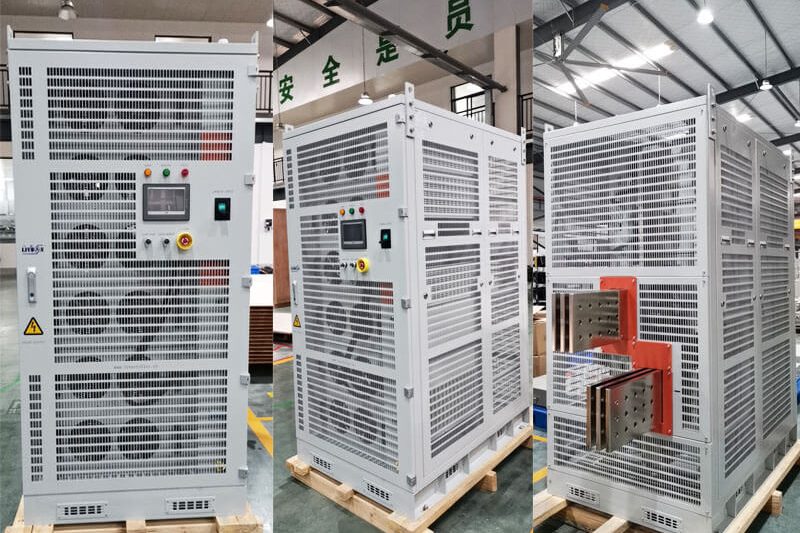 The rectifier that is called electrolysis have a name also hydrogen production rectifier.The needed electrolysis rectifier offers advanced technology with proven effectiveness for production.Already we sell and our machines are in use in thousands of Centers throughout the world,our electrolysis rectifier systems have demonstrated time and time again that they deliver more effective and more comfortable treatments with good user interface.It has high quality and cost-effective price so that you can use our electrolytic rectifier for sustainable production.The updated and newest technology as electrolysis rectifier saves the work force and time for your electrolysis process aside of cost effectiveness.
An hydrogen production facilities and bath should be between 18 – 22 Grads Celsius and needs a rectifier.Liyuan offers you electrolysis rectifiers that are equipped with almost all parameters of an hydrogen production line.The rectifiers which are designed to easy the usage and allow you to have a constant voltage and current control for the desired period of time for your factory and production line. With the automatic gas production calculation system that comes with the electrolysis rectifiers from Germany.