Electrolytic copper foil refers to copper material as the main raw material, using electrolytic copper foil production. Dissolve copper material by copper sulfate solution, then in electrolytic equipment, copper sulfate solution by direct current electrodeposition and made the original foil, again carries on the coarsening, curing, heat resistant, corrosion resistant layer, prevent oxidation layer surface treatment, such as lithium electricity copper foil axial-flow compressor.in order main surface oxidation treatment, finally made after cutting, testing the finished product.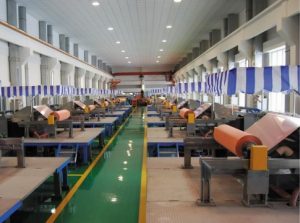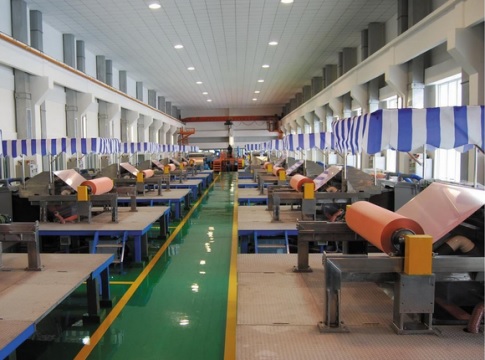 During electrolysis, cations in the electrolyte migrate to the cathode and electrons are reduced at the anode. The anion runs to the anode and loses electrons to be oxidized. Two electrodes were connected in copper sulfate solution and direct current was applied. At this point, copper and hydrogen will be found to precipitate from the plate connected to the cathode of the power supply. If it is a copper anode, copper dissolution and oxygen precipitation occur simultaneously.
Electrolytic copper foil, as a key functional basic raw material of electronic manufacturing industry, is mainly used in the production of lithium ion battery and printed circuit board (PCB). Among them, lithium copper foil has good electrical conductivity, good machining performance, soft texture, mature manufacturing technology, outstanding cost advantages and other characteristics, so it becomes the choice of lithium ion battery anode collector.
The module of the synchronous rectifier high-frequency switching power supply is installed in the parallel cabinet, and is connected with the cathode and anode bus of the foil generator through the output of the bus. Clean appearance, compact structure. High power conversion efficiency, reduce customer use cost. Power supply adopts N + 1 backup mode, which can realize thermal maintenance of the whole machine and ensure continuous production by customers.