Hydrogen generation via electrolysis of water relies on water being split into individual components and then introducing electrons to form hydrogen gas. Water reacts at the anode for an oxidation reaction, resulting in positively charge hydrogen ions and oxygen gas. The hydrogen ions then combine with electrons at the cathode, introduced from an external circuit, to form usable hydrogen gas. A high-current DC power supply is connected to the electrodes to provide the external current necessary to produce hydrogen in volume.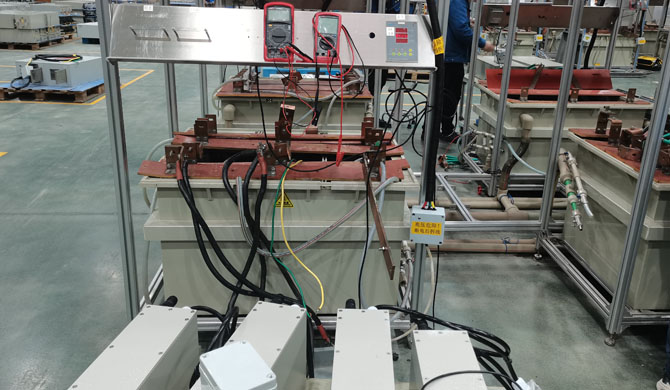 Rich experience and reputation in water treatmentindustry, abroad voltage and current model offering directly matches with EDI modules and other water treatment requirements, allowing power supplies to be closely matched to actual power requirements.
Water Cooling option: the water cooling is recommended for environments with poor air quality or without adequate air flow necessary for the power supply, or with acid and alkali corrosive pollution. Need to provide cooling water with adequate water pressure and flow within allowed water temperature.
Air Cooling option: recommend for power below 40kw, with good air ventilation and clean air, ambient temperature lower than 35.