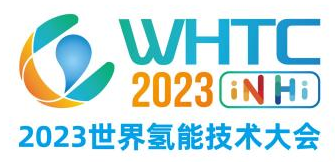 Time: May 23-26, 2023
Address: Nanhai West Woodcutter Mountain Cultural Center, Foshan, Guangdong
The 2023 World Conference on Hydrogen Technology (WHTC2023), jointly organized by the International Association for Hydrogen Energy (IAHE), China Association for Science and Technology (CAST), China Machinery Industry Federation (CMIF) and Foshan Municipal People's Government, will be held in Nanhai, Foshan from May 22 to 26.
The 2023 World Hydrogen Technology Conference and the World Hydrogen Energy Conference (WHEC) are known as the binary conference in the field of global hydrogen energy. Since its establishment in 1974, it has been held for 33 consecutive sessions on all continents. It is an international summit for exchanges and cooperation between top scholars, leading enterprises and government institutions of all countries.
We will attend the conference and exhibition, exchange and share our experience in the electrolytic hydrogen production industry. High power IGBT electrolysis hydrogen rectifiers, IGBT chopper electrolysis hydrogen rectifiers and silicon controlled electrolysis hydrogen rectifiers will all be on display at this exhibition.
Sincerely welcome you and your company representatives to visit our booth to exchange.